20′ & 40′ Shipping Containers
Storm's Specialty Services, Inc. is the premier supplier of 20′ and 40′ storage containers, containers for sale for construction sites, retail or commercial properties and residential properties as well. We offer a variety of 20′ & 40′ steel cargo containers to help meet your storage needs. Our trained team is professional and operates efficiently as we provide delivery and setup services to ensure a hassle-free experience for customers. We strive to meet and exceed your expectations by providing unmatched standards and a cost-effective service. We understand the importance of your budget when renting large equipment and that's why we offer competitive and flexible rates.
Something For Everyone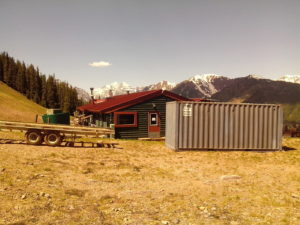 Our inventory contains 400-500 units of 20′ and 40′ containers for customers to choose from so it's safe to say we offer something for everyone regardless of what your needs are. Whether you are a construction company with lots of materials for a large project, a retailer moving offices or a homeowner looking to store large materials on your property, the dedicated team at Storm's Specialty Services is prepared to assist you.
Storage containers for sale range in size from: 8×10 – 8×20 – 8×40
Learn more about the Conex Storage Containers
Find out more about our Container Rental & Containers for Sale
Contact Us
To learn more about our company and storage solutions we provide or to request a quote, we encourage you to contact us via our web form or give us a call at 970-243-4531.
Learn more about Cargo Containers for Sale
Learn more about Storage Units